Berhon`s Indian Moon NO55557/10 aka Indy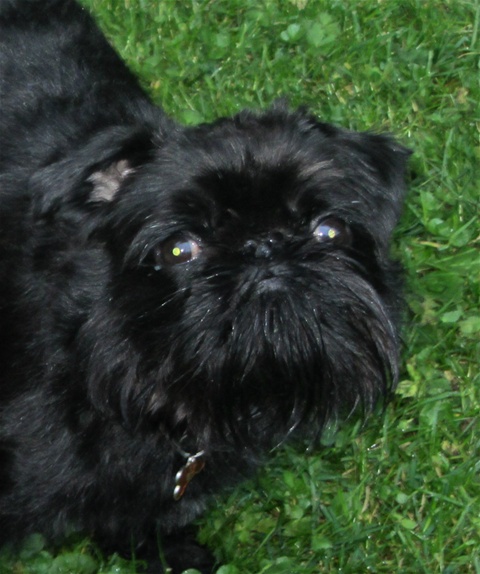 Berhon`s Indian Moon NO55557/10 aka Indy is a Griffon Belge born 8th of Sept. 2010. She was our first Griffon and moved in with us on boxing day 2010. She is beautiful as type and has a really good temper, loves everybody, both two and four legged. Her breeder is Berit Honningsvåg Presthus in Arna, Bergen.
When we got Indy we were not going to show her. This changed somehow, when Britt started showpractice with the dogs in the fall of 2012.
On the 26th of Sept. 2013 Indy attended her first dog show (Britts third), three years old at a BSBK`s dog show in Bergen. The judge Cindy Petterson awarded her Exc1, Certificate, Best female and Best of Breed.
Less than six months later, on May the third 2014 she became a Norwegian champion for judge Marie Hoggarty at the Norwegian Kennel Club`s dog show in Ålesund.
Unfortunately Indy can not be bred due to an infection of the woomb in 2012 which led to her beeing sterilized.
For more pictures check the Norwegian pages 🙂